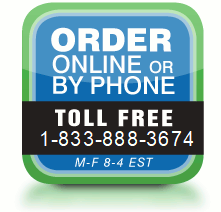 Direct NutriSciences

is a Canadian owned and certified nutraceutical manufacturer (Natural Health Products Site Licence # 300066). Using science-based management, we have developed a reputation for producing the gold standard in product efficacy, manufacturing excellence, and delivering the best value equation for our customers. Too many of our competitors focus on price and price alone. At

Direct NutriSciences

, we have evolved a corporate culture where great emphasis is placed on human capital, innovation, integrity and social responsibility. We strive to be your complete solution for your entire private label, contract and control label needs.

Quality control is

Direct NutriSciences

' top priority. All ingredients are packaged in our own state-of-the-art, GMP compliant manufacturing facility and tested by an independent laboratory. The company's quality control and assurance program is a leader in the nutraceutical and OTC pharmaceutical industry.

Please visit us at www.DirectNutriSciences.com for more details.

Direct NutriSciences
| | | | |
| --- | --- | --- | --- |
| Result pages: | 1 | 2 | |
see details
DynaGreens - 255g



DynaGreens

is a rich source of antioxidants that can be used with a weight management program or as part of a healthy and energetic lifestyle. Each serving provides a synergistic blend of over 25 nutrien...

---

Our Price:

CA$19.99

AutoShip Price

Available at Checkout*

*15% - 20% savings off regular price with

renewal program
see details
DynaPRO 90 (Plant-Based Protein) Chocolate Avalanche 600g

Are you looking to add a high-quality, great-tasting plant-based protein source to your diet? Look no further than DynaPRO 90, a proudly gluten- and dairy-free protein mix with no artificial sweeteners, no gimmicks and great flavours. You and your family will love DynaPRO 90 as an on-the-go snack...


---

Our Price:

CA$19.99





AutoShip Price Available at Checkout*
*15% - 20% savings off regular price with renewal program
see details
DynaPRO 90 (Plant-Based Protein) French Vanilla 600g

Are you looking to add a high-quality, great-tasting plant-based protein source to your diet? Look no further than DynaPRO 90, a proudly gluten- and dairy-free protein mix with no artificial sweeteners, no gimmicks and great flavours. You and your family will love DynaPRO 90 as an on-the-go snack...


---

Our Price:

CA$19.99





AutoShip Price Available at Checkout*
*15% - 20% savings off regular price with renewal program
see details
DynaWHEY Cookies & Cream 36g - SAMPLE

Creamy and rich, Cookies and Cream DynaWhey Protein allows you to enjoy the great taste of ice cream and sandwich cookies without the guilt.


---

1st Sample

CA$0.00


Additional Samples
Our Price:

CA$1.50




see details
DynaWhey Iced Cappuccino 36g - SAMPLE

We've taken the same taste as Canada's best-selling Iced Cappuccino and replaced the added sugar with the well-documented benefits of protein and soluble inulin fibre.

Iced Cappuccino DynaWhey provides an equivalent level of caffeine of one cup of coffee.


---

1st Sample

CA$0.00


Additional Samples
Our Price:

CA$1.50




| | | | |
| --- | --- | --- | --- |
| Result pages: | 1 | 2 | |
| | | | |
| --- | --- | --- | --- |
| Result pages: | 1 | 2 | |