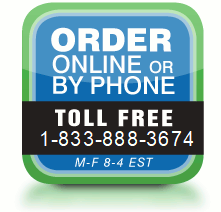 Privacy statement
This policy applies to iWinDirect.com, a Subsidiary of Direct NutriSciences. At Direct NutriSciences, the security and integrity of our customers' personal information is important to us. We take every reasonable measure necessary to protect the privacy of our customers while providing the high level communication services they expect. We know what it is like to have our information sold to mailing lists, and believe that our success will be built on exemplary customer service. Protecting your privacy is but one step in this process.


iWinDirect.com's privacy practices are in accordance with all federal and provincial laws and regulations.


iWinDirect.com has in place privacy and security practices to safeguard our customers' personal information. These practices are reviewed, and if necessary revised, on a regular basis.


Personal information collected by iWinDirect.com is information about an identifiable individual that may include such information as your name, e-mail address, mailing address, phone number, and any recorded complaints.


At iWinDirect.com, we collect customer information for one or more of the following purposes:


To provide a positive customer experience, and deliver, bill for, and collect payment for the purchase of our products;


To understand customers' requirements and make information available regarding our products; and


To meet legal and regulatory requirements.


iWinDirect.com does not use or disclose personal information for purposes other than those for which it was collected, except with the consent of the individual or as required by law. iWinDirect.com retains personal information only as long as necessary for the fulfillment of those purposes.
If you believe that your privacy has been jeopardized at all, please feel free to contact us, and we will be certain to address any potential breaches.